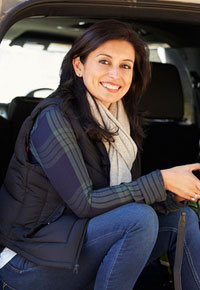 Hi, my name is Danica Martin. I am the Communications Manager here at CoolersForCars.com.
I spend a lot of time on the road. A lot. Everything I own these days has to be mobile or portable or else I leave it at home.
It would be safe to say that my car cooler has saved my sanity on occasion. I will not leave home without it.
Be warned, though. Once you have one, it becomes difficult to go without one. It is just so convenient to just reach for a cold drink when you're thirsty without having to go and find one.
Plus, if you are on some sort of a diet or prefer to prepare your own meals, this is a life saver. No longer will you have to worry about where (or if!) you can refrigerate your food.
If you have a question about car coolers or need help finding the perfect portable fridge, please contact us. I hope you find the website helpful and always have a cold one close by. =)
Danica
Also find us on: Twitter | Facebook | Google+ | Pinterest