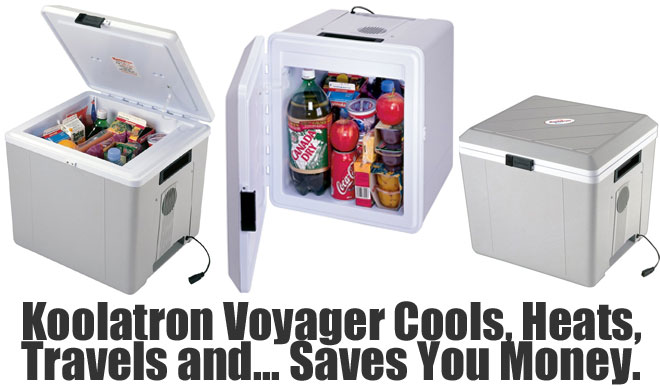 Koolatron makes an affordably-priced cooler that can hold up to 48 cans of soda. This unit doesn't have a lot of bells and whistles. It simply delivers quality, portable refrigeration, which can end up saving you money in the long run.
Buying cold drinks, snacks and meals on the road can get expensive, especially if you have a long daily commute. The Koolatron is specially-designed to circulate air for even temperature distribution.
It's actually much easier to pack pre-made sandwiches and drinks in the cooler when you leave the house. You have them ready when you need them, rather than constantly having to plan where you'll get your next meal.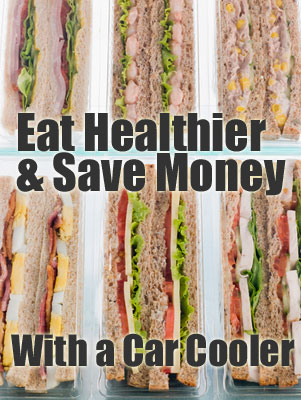 If you travel with kids often, you already know that no one gets hungry or thirsty at the same time. Restaurant stops are not cheap, and you can't ever seem to please everyone.
The Koolatron Voyager can actually solve this problem very easily. Let every family member choose the food and drink that they want to bring before a long road trip. This way, you don't have to worry about making multiple stops along the way.
Another great benefit to having refrigeration in my vehicle is that I eat healthier. Whether you are trying to stick to a diet or want to avoid unhealthy pre-packaged foods, a car cooler can come in quite handy.
This well-insulated cooler can also keep food and drinks cold for several hours without power. It doesn't have to be plugged in to a running vehicle to do its job.
This Car Cooler Can Handle Lots of Tasks
Due to its shape, the Koolatron Voyager is versatile too. It is a great size either carrying lots of things or holding items of various sizes. Plus, you can use it positioned upright, like a compact fridge.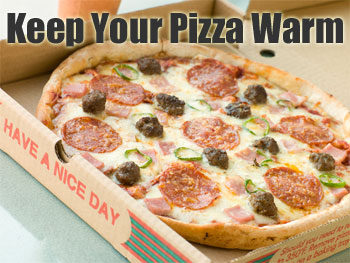 In addition, it can keep hot food warm. That's right. If you need a warmer instead of a cooler, simply flip a switch. You can keep pizzas, casseroles, burritos or chili warm on the way to a soccer game, pot luck dinner, tailgater or barbecue.
Once you experience how handy and convenient a car cooler is, it's hard to go without one. You always have spot to keep meals, leftovers and groceries the right temperature without having to plan ahead. It feels like an extravagant luxury, yet it's super cheap.
Although the Koolatron can't heat and cool at the same time, it's cheap enough that you can get two. Use one to keep drinks cool while you use the other to keep meals hot. This can be the perfect cost-saving solution to sporting events, beach trips, picnics and more.
This model comes with a 12V plug to use in your vehicle. However, you can also get a separate AC adapter to use at home or in the office. This is a nice convenience for temporary use.
The 3 Advantages of a Thermoelectric Cooler:
1. Thermoelectric coolers have less parts that can break. This translates to lower maintenance and cost, not to mention less to worry about.
2. In addition, the cooling module is tiny. This keeps the size of the ice chest conveniently compact while still allowing for a spacious interior.
3. The thermoelectric module is a solid state heat pump. Therefore, tilting or vibrating the unit has no effect on its function. This makes car coolers more durable and keeps them working longer. Again, less for us to worry about. =)
Here's an interesting fact.
Koolatron coolers draw less power than your car's parking light.
Specs:
Chills to 40 degrees F below the surrounding air temperature
Heats food up to 130 degrees F
29 quart capacity and can hold up to 48 soda cans
Dimensions: 15.4" tall x 17.5" wide x 16″ deep
Thermoelectric