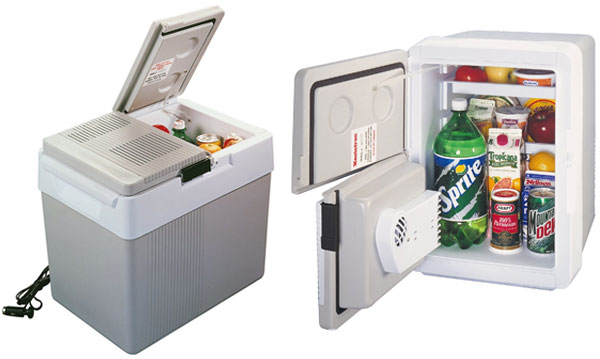 The P65 Kargo Provides Double Value:
Looking for a portable cooler AND mini fridge? You can use the Koolatron P65 Kargo 12V Portable Cooler as both.
The split lid/door design (2 doors) provides easy access, and the interior compartment includes multiple stacking shelves. These can either be used as partitions or as shelves, depending on whether the cooler is stored vertically or horizontally.
The unique design of this thermoelectric cooler makes it very versatile and easy to use for lots of different activities. In fact, people get so much use out of this one product that they consider it a bargain. For example, here are a list of ideas:
Tailgaters
Fishing Trips
Camping
Boating
Picnics
Work Lunches
Dorm Fridge
Medical Sample Cooler
Storage Area for Heat-Sensitive Equipment
Drink Cooler for Backyard BBQ's
An Extra Fridge in the Family Room, Garage or When Guests Stay Over
In addition, people find car coolers convenient for keeping items cold on the way home from the grocery store. This convenience lets you run additional errands or do other activities without having to head straight home from the market.
Along those same lines, the Koolatron P65 can keep meals warm on the way to a potluck dinner. When you have the ability to heat and cool foods on the go, you tend to come up with more ways to use it.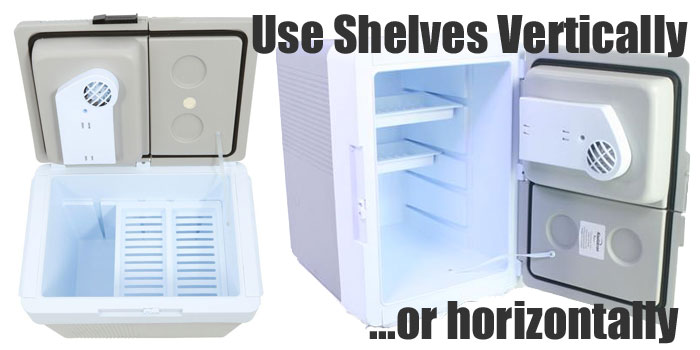 Koolatron is Dependable…
The P65 Kargo has another big selling point. People have used Koolatron coolers for over 30 years. That definitely counts as time-tested. These portable coolers work, and they last.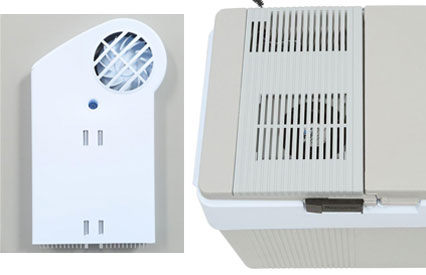 One reason that they last is that they have one moving part: the fan motor. Therefore, less parts can break or wear out. A simple system often works the best, right?
In addition, tilting or vibration does not affect the performance of thermoelectric coolers (like compressor-based refrigerators). Again, one less thing to worry about breaking.
More Cooler Versatility:
The P65 Kargo keeps it's cooling ability for several hours after your turn it off. Therefore, you don't have to keep it plugged in all the time. No ice needed!
In addition, Koolatron sells a separate adapter so you can plug your Kargo into a regular wall outlet at home. It costs about $30, which is also a good value, considering that you can use it to covert power for other 12V DC equipment.
Actually, more active families simultaneously utilize one Kargo for cooling and one for warming. Food for thought.

P65 Kargo Specs:
Dimensions:19.5″ x 16.5″ x 14 inches"
Weight: 14 pounds
Capacity: 33 Quarts or up to 42 12-ounce soft-drink cans
Power Supply: 12V DC (uses less power than a tail light!)
Cools food/drinks to 40° F below the outside temperature
Warms food up to 130° F